Top Interview
ーーWhat kind of leather are you making?
We manufacture a wide range of genres of leather, including baseball gloves and clothing.
In particular, the leather for baseball gloves that we have been working on since our founding has been evaluated for its strength to withstand hard play and its suppleness to move at the player's will, and has been adopted by the gloves of global sports equipment manufacturers.
The reason why our products are highly evaluated both in Japan and overseas is the quality of "Unfinished leather".
Unfinished leather is leather that is finished with the unique look of leather, with almost no chemicals such as colorants or finishing agents used on the dyed leather.
In addition, we also handle "soft leather" that is soft to the touch, "hard leather" that has a firm feel, and "S&G Leather" that was jointly developed with SATO Mfg.
"S&G Leather" is a natural leather made in Japan with high antibacterial properties.
There has been antibacterial leather in the past, but "S&G Leather is the only genuine antibacterial leather.
It is possible not only to reduce the activity of bacteria attached to leather, but also to reduce the bacteria themselves.
We have received inquiries from many customers as a product required in these days.
ーーHow far can you arrange the colors and functionality?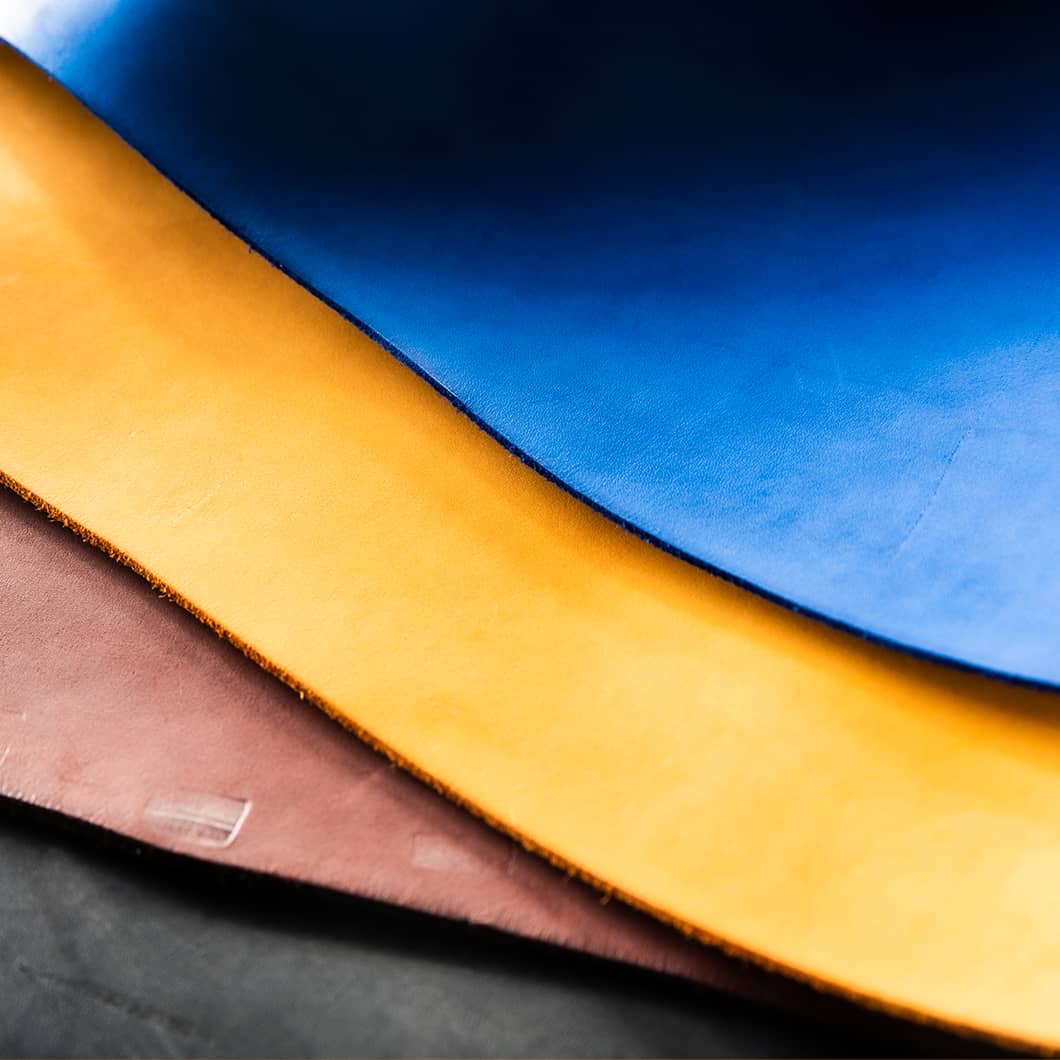 Not only color variations, but also functionality such as antibacterial processing, waterproof processing, water repellent processing, deodorant processing, and detailed texture are available.
Of course, we will consult with you about the delivery date and cost, but we will try to get as close as possible to the taste you want.
In recent years, there has been a high need for added value, and we often receive requests with a high degree of difficulty.Sometimes we can't respond, but let us challenge you once.Even if we cannot do it in a short period of time, we will continue to strive to achieve it in the future.
ーーWhat is the difficulty of Tanner's work?
The process of matching the gap between the customer's image and the product may be the most difficult.For example, the specifications of baseball gloves vary greatly depending on the position and user.
In addition, I don't know if the "softness" I think is the same as the "softness" that customers want.
Therefore, we try to reflect the customer's image in the product as faithfully as possible.After many exchanges, when the customer is pleased with "The good thing is finished! Thank you", I feel rewarding from the bottom of my heart.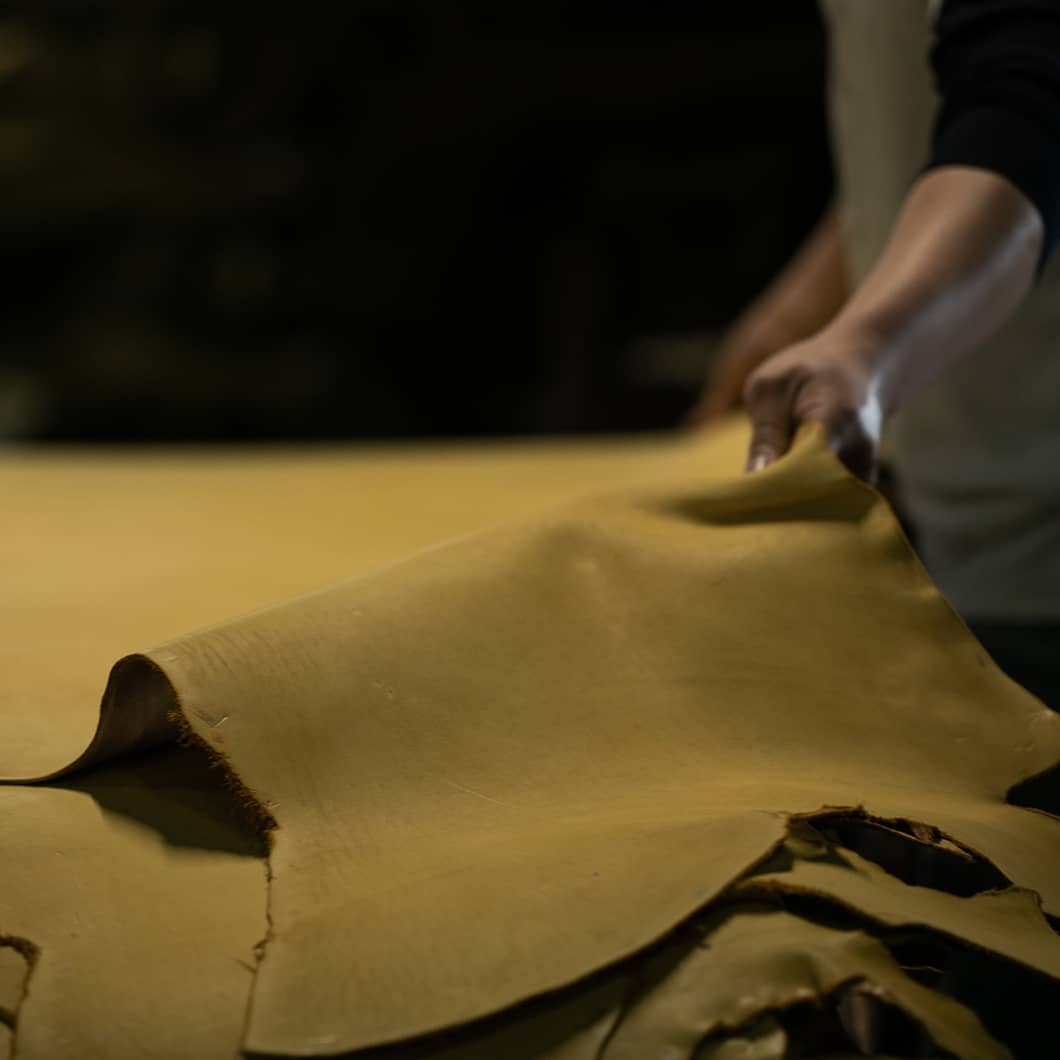 ーーPlease tell us about your unique efforts.

By digitizing and mechanizing the manufacturing process, which has been regarded as the tacit knowledge of craftsmen, we have established a system that enables manufacturing with a certain quality regardless of the season and skills.
By making this smart factory, we succeeded in shortening the lead time of the finishing process by about 60%.Craftsmen's resources can now focus on improving the quality of raw leather and developing new processing, aiming for higher quality.
In fiscal 2020, this initiative was highly evaluated and was selected by the Small and Medium Enterprise Agency of the Ministry of Economy, Trade and Industry as "300 small and medium-sized enterprises flapping".
ーーPlease tell us about your future vision.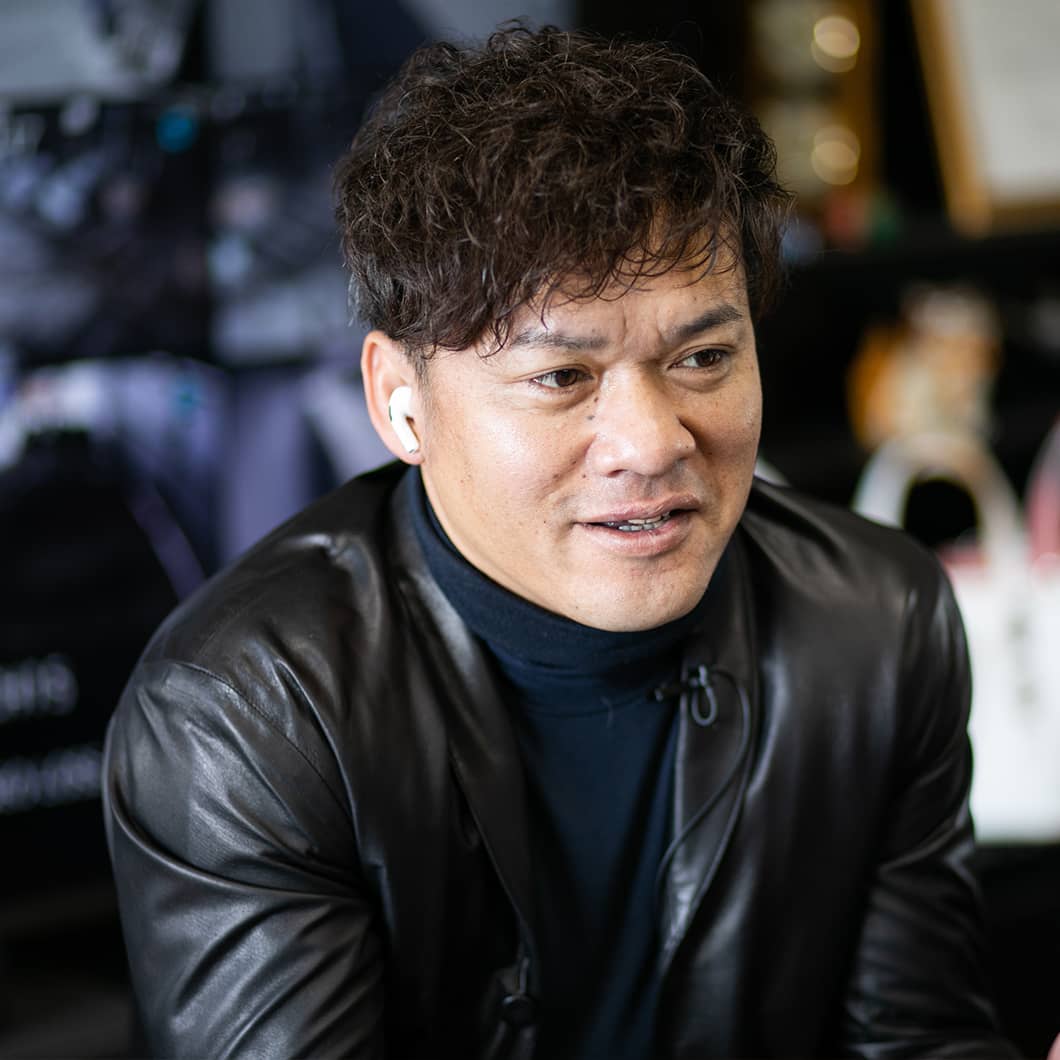 In the future, we would like to grow into a company that comprehensively handles everything from leather manufacturing to leather product planning, design, and sales.
By experiencing commercialization by yourself, it will be easier to understand the needs of customers and we will be able to provide more detailed services.We have already sold apparel products such as handbags and jackets, and many customers have expressed their joy.
Most recently, I would like to challenge "building materials" such as wallpaper and flooring. We would like to continue taking on challenges with flexible ideas.